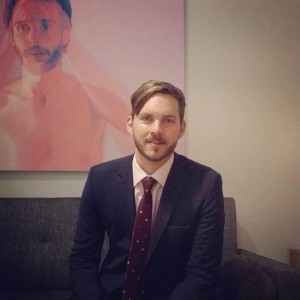 How could it be otherwise? I can't keep a copy of Stan Persky's Buddy's: Meditations on Desire in the house. I make the same mistake: lending it to lovers—should I even call it lending?—and then, once I come to my senses, buying a replacement copy for myself. Lather, rinse, repeat.
I feel like Persky would approve. Buddy's is a memoir of Persky's time in a raucous gay bar in Vancouver in the early '80s. Men traipse into his life, disappear, and then, months later, call him from the bus terminal. No one returned the books Persky lent out, I'm guessing.
Along the way, Persky tells stories about beauty, architecture, drugs, being a john, and the perils of theme parties. The dominant feelings are desire, longing, arousal, amusement, and eros.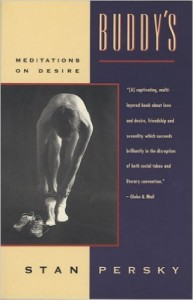 What makes it so compelling? It may be its mixture of social history and philosophy-light. It may be the confessional dishing. It may be that we recognize, however aslant, Vancouver today in his memories of Vancouver nearly forty years ago. Or it may be because it's one of the few works of non-fiction to frankly narrate paying for sex.
There is a passage in Buddy's in which Persky meditates on the characteristics of his high school crushes. He then traces those very characteristics through a list of subsequent lovers. He is telling us something about sexual imprinting—but it is provisional. Not an absolute statement, but a personal truth. It's those moments of reflection on desire—not love, or if love then only incidentally so—that make the book so charged.
Marcus McCann is the author of two books of poetry and ten chapbooks. His work has been awarded the John Newlove Award and the EJ Pratt Medal for poetry. Find recent poems in Best Canadian Poetry 2015, THIS Magazine, Matrix, Riddlefence, The Steel Chisel, and Plenitude. @mmccnn