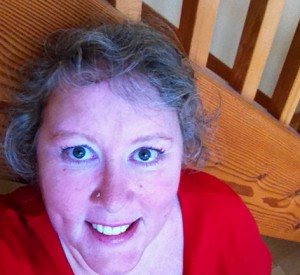 When I was younger there were three books that had great influence on me, for different reasons. The Handmaid's Tale was one. And when I read it, I immediately started reading it again. Because there was a lesbian in it. Never mind she wasn't the main character (though I often made the main character a lesbian, even if they weren't), but her friend, who is a subversive type, is—and though they never do anything in the book, they did it often in my mind.
Nalo Hopkinson's Brown Girl in the Ring was also a big deal for me: wild, vivid language, exotic vocal characters, Caribbean roots, and wise loving grandmother. I could relate to the grandmother: my own was a Danish mormor who taught me to wash my feet every night—me adding the spiritual whys of it—and I craved the exoticism in the book, maybe because I felt so different myself in suburban Vancouver. But again, there were queer characters—just not a main queer character.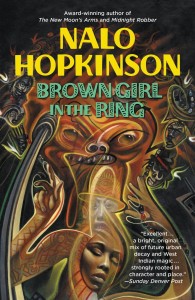 James Kirkwood—a writer of what we would probably now called "gay if you know what you're looking for" books—was also a great influence on me, though he wrote about intimate relationships between men. I loved his Some Kind of Hero—a mid-1970s novel about an imprisoned soldier straight man. Though I was in love with Karen Orlandi in Richmond, BC, I was also that young man in the Hanoi Hilton, yearning for his roommate, succumbing to his breath, his touch.
Once, at the Banff School of the Arts, the writer Elizabeth Ruth told me that if we are queer we must represent. I've also had this conversation with Mette Bach, my Danish sister from another mister. Ten years ago I would've said, No—we don't need to. Why should we feel compelled to write queer when we are queer? But I think back to that kid inside me who was hunting for those queer characters, those queer main characters. Me, that sometimes femme, most times glamour butch kid grown up; and I say now: Yes. QR2: Queer Respect. Queer Represent.
Cathleen With's first book, skids (Arsenal Pulp 2006), was shortlisted for a Relit Award. Her first novel, Having Faith in the Polar Girls' Prison (2010), won the Ethel Wilson Fiction Award. She is working on a book about queer sideshow performers, called phreeques.