Amy LeBlanc
Twenty minutes ago
he slipped on ice,
cracked his head open
and fell asleep in my lap.
He used to help me
scrub the dryer lint
off my palms and scrape
the freezer burn from my
forehead. He pulled
at his milk teeth while
we watched figure
skaters without the
volume on. He said
their fingers looked blue,
and I said maybe
it's just a phase.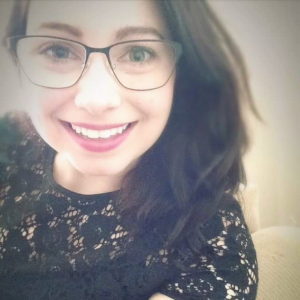 Amy LeBlanc has recently completed an honours BA in English literature and creative writing at the University of Calgary where she is editor-in-chief of NoD Magazine. Her work has appeared in (Parenthetical), Untethered, Canthius, and The Puritan among others, and she received second place in the 2016 Blodwyn Memorial Prize for fiction. Amy also has work forthcoming in Prairie Fire, the White Wall Review and Plenitude magazine. She hopes to pursue a career in fiction and poetry, and has recently completed her first novella. She will begin a bachelor of education in the fall and plans to complete her MA in English literature.