shore nursing rubble
water scraping brick teeth
carmines, umbers
urban abscess, coaxed into gaze
by strings of 8 o'clock light
an invitation
to squint.
ombak, waves
me sand-laden, dragging teenage feet
through coast, dark and happy
grinning at the sight of
Makku, my mother
always perched on a mangle of roots
she calls me over
to folds of nasi lemak, sambal, anchovies
mangrove-shaded, we crouch
non-conversationally plucking at our blessings
roaring sun, lashing humidity
recede into tacenda,
because we had food and each other
a cormorant, not a burung berek-berek, bee-eater
chortles from a distance
14,802 kilometers away
a cyclist hurtles on a path, blaring dreary house
a couple meekly cradles a vacuous conversation on condo renovations
cormorant chimes in, closer here now, sidled alongside
blackened hair, fish-skin/fish kin/fish skinned
pressing in.
refugee to refugee,
whispering
kembali, kembali, kembali
dont belong here
dont belong here
dont belong here
…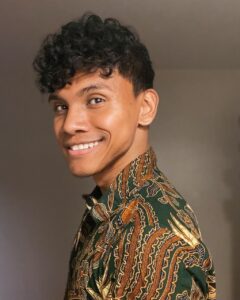 Hazim Ismail (dia/they/them) is a Bugis-Malay, Chinese queer anthropologist from the University of Toronto. Dia currently reside in Tkaronto, on the traditional lands of the Huron-Wendat, the Seneca, and the Mississaugas of the Credit. Their research and writings examine refugeehood, queernesses, and ecologies in the context of the anthropocene.