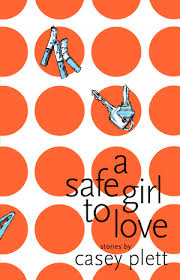 Congratulations to the sole Canadian Lammy winner, Casey Plett!
Her debut short fiction collection, A Safe Girl to Love, won in the category transgender fiction. She was in excellent company — other books shortlisted included For Today I Am a Boy, by Kim Fu, and Moving Forward Sideways Like a Crab, by Shani Mootoo.
You can read the Plenitude review of Plett's collection, by Amber Dawn, here.
Or check out the Lambda Literary review here.
You can also read one of Plett's stories in Issue 3 of Plenitude!