Courtney Love on all night
in his low attic room
testing with toes, jokes that weren't jokes
and soon, the lingering hand—
how I loved his lingering hand!
Fingers in the boxer band, our hardness!
I shook in the sheets
out of joy for him that night.
The next morning was Lady Di's funeral
and we were up early
(he had a paper route, of all things).
We said goodbye to his mom
curled up on the couch, watching the funeral on TV
and broke into the dawn
and treaded the secret dew
to deliver their same, fresh grey news.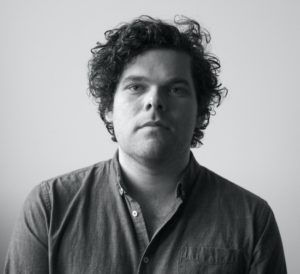 William Vallières is a Montreal poet. His first book of poetry, Versus, is out with Véhicule Press. His work has appeared in Best Canadian Poetry 2019, The Walrus, EVENT, Grain, Plenitude, and The Maynard.