Jillian Christmas
Dear God,
Is it wrong that so long after our separation,
I still see your face everywhere?
The holy water between my legs when she touches me
The wet in her eyes, head pressed back, her sinner mouth too full of heaven
This bruised knee city
Springing with all the wrong kinds of love
And all the best company to enjoy it in.
I was birthed into a church too comfortable with a God who would make
Closets into coffins,
But I have been born again, into the religion of lost souls
Baptized under bourbon kissed streetlight
And a halo of smoke plumes
There is laughter and blood in my cheek
And more than enough of it to feed the masses
Today,
I see you in every busted lip, and back room hand-job
My God, who has been so quiet,
This must be your work.
As baffling as all of your other mercies.
Listen to the poem: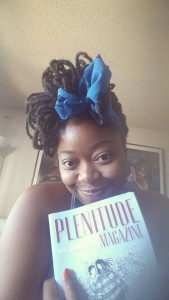 Jillian Christmas was born and raised in Markham, Ontario. She currently lives in Vancouver, BC, where she serves as co-director of Versəs Festival of Words. She has won Grand Poetry-Slam Championship titles at both the Vancouver BedRocc poetry-slam (2011), as well as the Vancouver Poetry Slam (2012, 2014). An enthusiastic organizer within the Canadian poetry community, Jillian has developed and executed programs in partnership with Toronto Poetry Project, Wordplay, Brendan McLeod's Travelling Slam and the CULTCH Mentorship, and facilitated spoken word workshops for youth and adults across the country.