We are excited to announce that Alison Dowsett has joined the Plenitude team! She will be taking over the roles of reviews editor, and prose editor.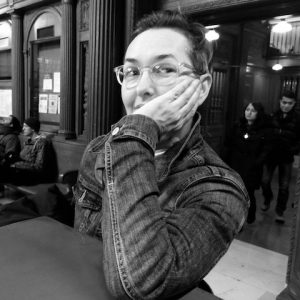 Alison's work has appeared in subTerrain, Xtra! West, Terminal City, and the Science Creative Quarterly. Her piece of short memoir, "Primordial Eros," was named First Runner Up in subTerrain's 2016 Lush Triumphant Literary Awards. She has an MFA from the University of King's College and a BFA from the University of British Columbia. Alison has led mentorship programs with the Vancouver School Board and interned at Geist. In 2015, she established a writing group and workshop series in collaboration with the Joy Kogawa Historic House in Vancouver. She is currently at work on a book-length manuscript titled The Burial Project.
Founding Editor Andrea Routley would also like to thank Rachna Contractor, our outgoing reviews editor, for all her hard work and dedication since the magazine started:
Publications like Plenitude are only possible thanks to a core group of committed editors and contributors. Rachna Contractor was one of the first individuals to join me in this project to support queer literature in Canada. She single-handedly created the reviews section where she has curated high quality and diverse content–collaborating with reviewers, building relationships with publishers, editing and more–bringing much-needed attention to LGBTQ2 publications, especially those by BIPOC authors. I am so grateful for and proud of the enormous contribution from this talented and dedicated writer and advocate.
Plenitude is lucky to have had such a great team of committed individuals!