Nisa Malli
Everyone tells me it's not hard.
The processes are material
sciences done in the correct
order of operations. Cooking
is just heat, water, salt, sugar
and the naming of things. Still
there are days when I forget
anything but the most shorthand
of meals. Daunted by the impossible
magic of making and eating
thrice daily. Remembering
our most vicious
grocery fights, at the barren
intersection of what
our relationship was worth
and what we could
afford. All our values played out
in the charcuterie aisle
where the whole store
could hear that you didn't think
our love was enough
for fancy cheese
that people went hungry
in our home. In my fast, I forget
the basic tenets: how to tension
pull for proper boules
of dough, how to pickle beans
before they rot. Explain to me
what counts as edible
what are ingredients
without instructions
what is a meal without
company without plating
without anticipation? How
can I feed myself
when you are not here
to remind me I have a body
that needs things, haunted
by all the ways we broke
open in grief and hunger?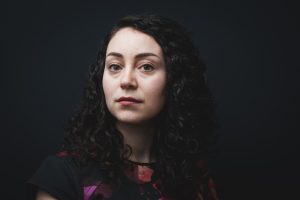 Nisa Malli is a speculative writer and a realistic researcher, born in Winnipeg and currently living in Toronto. She holds a BFA in Creative Writing from the University of Victoria and has completed residencies at the Banff Centre and Artscape Gibraltar Point. Her first chapbook, Remitting, was published by Baseline Press in 2019.