We would like to thank everyone who applied for the position of social media and marketing coordinator, and to welcome our new coordinator, Malaika Aleba!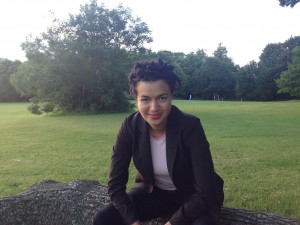 Malaika is a writer, copy editor, spoken word performer, and fundraiser. She earned her BA in English Literature and Women's Studies at the University of Alberta and is the former Fundraising and Development Coordinator at Head & Hands, a Montreal nonprofit with a focus on youth empowerment. As a performance artist, she has featured at venues in Edmonton, Montreal, and London, England. She has written for Autostraddle.com, The Feminist Press, The Media Co-op, and The Sierra Club.  When she's not reading or writing, she enjoys running and crafting.
If you are interested in partnering with Plenitude on events or promotional projects, or would like to learn more about how you can support queer literature in Canada through a donation, please contact Malaika at partners@plenitudemagazine.ca.