Interview by Nathaniel G. Moore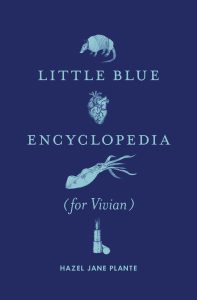 In just a few short seasons, Metonymy Press has been getting the attention of readers, authors and the publishing world—and for good reason: the books are engaging, inclusive, thought-provoking, award-winning, and beautifully designed. Ashley Fortier and Oliver Fugler, who created and operate the press, met on their first day of high school and have been creating and writing together ever since. With a big fall season on the horizon, Metonymy is excited about the future, which includes upcoming fall books Dear Twin by Addie Tsai, and Little Blue Encyclopedia by Hazel Jane Plante.
Metonymy is a queer-identified LGBTQ2s+ press—what is your mandate, mantra, or belief system for publishing?
We are responding to gaps within the communities we come from by publishing new and emerging authors on the margins, and we try to build meaningful, collaborative relationships with the people we publish. We seek to contribute to cultural production that pushes back against homonormative ideas of queerness. Our commitment to supporting queer, trans, feminist and social justice communities permeates our work from start to finish, from the books we acquire to the venues we host events at to the community projects and campaigns we support.
You recently joined the LPG (Literary Press Group of Canada). What other initiatives are you embracing or looking into to expand your press's visibility?
LPG has been a positive experience so far. We've also gotten distribution in Europe through Turnaround. As part of AELAQ, we will have some of our titles on display at Toronto's Word on the Street for the first time this fall. We continue to float the idea of participating in the Frankfurt Book Fair, but haven't yet decided whether it's worth it for a press of our scale. We're also working with Canadian Course Readings, who will be encouraging profs to use sections of select titles in their coursepacks, such as Lyric Sexology Vol. 1 by Trish Salah and nîtisânak by Lindsay Nixon. We have had recent and ongoing collaboration with NNELS, the National Network for Equitable Library Service, who has been providing us feedback on ebook accessibility for readers with print disabilities that we'll use to improve the Small Beauty (jia qing wilson-yang, 2016) ebook as well as other titles in the future.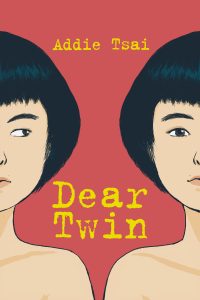 In November 2019, we'll be publishing our first US-based author, Addie Tsai, which will mean an immediate expansion in terms of reach and audience.
Twenty years ago, Montreal was a hotbed for up and coming literary talent. Along with an impressive spoken word scene featuring Alexis O'Hara, Catherine Kidd and others, Conundrum Press began and writers such as Jonathan Goldstein, Heather O'Neill and Ibi Kaslik were just starting out. What is the new generation of Montreal poets, novelists and publishers doing to continue this tradition?
Queer Between the Covers is a 10+ year-old book and zine fair that we both helped organize for many years. The lit scene that surrounds that book fair is the one that Metonymy came out of as well, and it's the scene we're most familiar with—one which makes queer English-language writing increasingly accessible in the city, by keeping events free or cheap, encouraging new authors to share their work with audiences and submit to publishers, and prioritizing QTBIPOC voices. Writers who read at QBTC events 5+ years ago are now touring with their books and building community around this new generation of literary talent, which Metonymy is honoured to witness and which obviously extends beyond what we know.
What are your favourite bookstores, venues and aspects of Montreal that you think are worth mentioning to those who might not necessarily know about in your city?
We have longstanding relationships with Drawn and Quarterly, l'Eugélionne, and the Concordia Co-op Bookstore. A newer establishment worth checking out is the POC-centred bookstore called Racines in Montreal North. Other great venues include le Cagibi, Resonance, PDB le Ritz, Articule, NDQ, and community spaces like CEDA and Centre Culturel Georges-Vanier.
Are there any projects coming down the pike that you can allude to for our readers?
In addition to our fall releases, we are publishing our first children's book in spring 2020. It's a picture book in verse by Montrealer Shanice Nicole, illustrated by Kezna Dalz, called Dear Black Girls. We have some exciting prospects for fall 2020, but we're not yet able to share them!
For more info on Metonymy, please visit their website.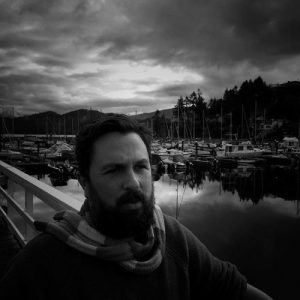 Nathaniel G. Moore is the author of a few books, including, most recently, Goodbye Horses (Mansfield Press). He lives in Fredericton, NB.