By Michael Lyons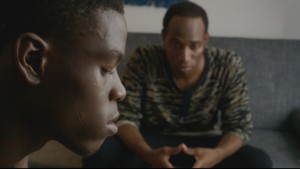 On their Kickstarter campaign page the producers of Naz & Maalik claim that the feature is not a political film, but it would be difficult for any piece addressing its subject matter to stay away from politics. Two gay Muslim teens, small-time, good-natured grifters, are targeted by an FBI agent. Meanwhile, they have to manoeuvre around their families' beliefs and expectations while trying to untangle the secrets around their complex relationship.
This premise sets the scene for melodrama, but Naz & Maalik, the feature debut of writer and director Jay Dockendorf, fortunately goes the opposite route: the film tackles drama slowly and subtly. Instead of the expected melodrama, vicious lovers' squabbles or hideous family confrontations, the film veers closer to real life with all of its quiet little devastations.
That's not to say there aren't some elements of the plot that work better than others. Early on in the film, the titular protagonists are profiled and targeted by the aforementioned FBI agent, a sadly believable interaction, though resolved in the course of the film with impossible ease. The main thrust of Naz & Maalik follows the relationship of the teenagers as their day that starts idyllically quickly becomes complicated by their feelings for each other and outside forces acting on them; unlike the FBI subplot, this wasn't tied up neatly, which felt more true to life.
Curtiss Cook Jr. as Maalik, a charming, mercurial young man who sees little contradiction between his sexuality and Muslim beliefs, was the rock of the film, and acted exquisitely. Newcomer Kerwin Johnson Jr. as Naz, the shyer, soft-spoken, more conflicted friend, was sometimes a little wooden but had an extraordinary ability to convey a deep, warm love for his friend throughout. The friendship felt real and was a constant joy to watch, so the stakes were high when it was threatened from within or without. Annie Grier as Sarah Mickell was perhaps a little too likable as the harassing FBI Agent, but is commendable for bringing warmth to a character that could have easily simply been a cold, discriminatory monster. Beyond the actors, the film is beautifully shot with a minimalist soundtrack that perfectly captures the world of these young men as they wander around their Brooklyn neighbourhood.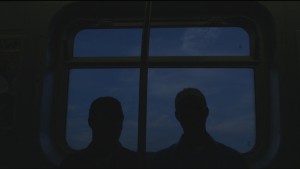 In the end, Naz & Maalik wasn't cataclysmically tragic, but subdued and desperate, getting at the essence of what it is to be young and queer—and certainly being Muslim, on top of that, could only complicate things further. Maybe the film didn't set out with political intentions, but the tensions running through it—issues around race, faith, friendship, sex, sexuality, and public versus private life—mean this fantastic film really goes places in its wonderful, quiet way.
Naz & Maalik played May 27, 2015, at Inside Out Film Festival in Toronto.
Michael Lyons (@queer_mikey) is a queer-identified writer, journalist, and game maker. He writes for DailyXtra.com, where he and a colleague pen History Boys, a bi-monthly column on lesser-known LGBT history. He has a story coming out in an upcoming anthology titled Rad Women and the Things They Did. He is also working on his first video game, an episode of a popular LGBT-positive dating sim for young people.