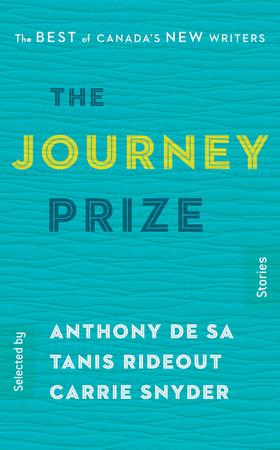 Congratulations Ron Schafrick on being one of just twelve short story writers selected for the Journey Prize Stories (Penguin Random House, 2015).
Schafrick's tender and funny story, "Lovely Company," appeared in Issue 5 of Plenitude magazine (Fall 2014), and we are thrilled that it will find an even wider audience through this anthology.
The celebrated annual collection showcases the best stories by new writers in Canada, all contenders for the prestigious $10,000 Writers' Trust of Canada/McClelland & Stewart Journey Prize.
What do the jurors say about these stories?
"Expect pleasure. Expect delight. Expect surprise. Expect these twelve writers to emerge as some of this country's most interesting voices."
–Anthony De Sa, Tanis Rideout, and Carrie Snyder (from the Introduction)
The  Journey Prize Stories #27) is available now. Order it from your local bookstore.