Plenitude is very happy to welcome Patrick Grace to the role of managing editor. No stranger to the literary world, he worked for The Malahat Review as publicity manager from 2013 to 2017, and has acted as one of Plenitude's poetry editors since 2016. He has also been helping us out with editorial transitions over the past few months. Welcome, Patrick!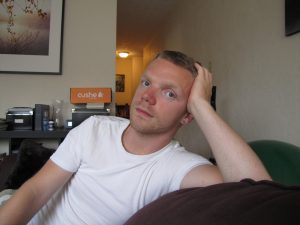 Patrick Grace has had work published in Geist, PRISM international, Broken Pencil, CV2, Maisonneuve, Prairie Fire, EVENT, Arc Poetry, and Grain. His poetry has been longlisted for PRISM''s annual poetry contest and CV2''s Young Buck Poetry Prize.
We would also like to thank Plenitude''s previous editor, Kathleen Fraser, for her work, and wish her the best in her ongoing adventures in publishing!