Lindsay Miles
One hundred percent recycled
material. Conversations
about purity. My god
you are beautiful. A copy
of a copy of a copy of a. Family
receives a shipment of fruit
and other things that have to
happen now. Today is suitably
warm. In the beginning
there were multiple trees.
It's not just the gun
lobby pumping their young
like bike tires. I've been thinking
about loyalty. I've been thinking
about adults who routinely drink
entire glasses of milk. A child
of a child of a child becomes
super valuable. Filling spots.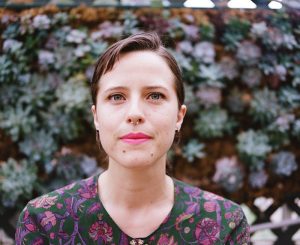 Lindsay Miles is among the winners of the 2017 Blodwyn Memorial Prize. Her work has appeared in The Maynard, Self Care for Skeptics, and Emerge, a Simon Fraser University anthology. Lindsay is an MFA candidate at the University of Guelph. She lives in Toronto.