We are excited to announce that Cara Nelissen has joined the Plenitude team as our new Book Reviews Editor! Cara comes with a wealth of experience in the Canadian literary sphere, particularly as previous reviews editor for PRISM international.
Cara will be taking over from Alison Dowsett, outgoing reviews editor, who we were so lucky to work with these last few years!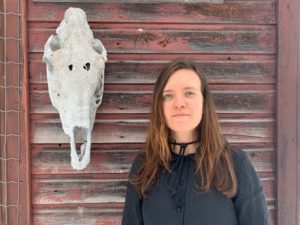 Cara Nelissen is a queer writer living in Vancouver. She's the author of the chapbook Pray For Us Girls (Rahila's Ghost Press, 2019), and her work has been published in several literary magazines, including Vallum, CV2 and Grain.