When:
January 20, 2017 – April 3, 2017
all-day
2017-01-20T00:00:00-08:00
2017-04-04T00:00:00-07:00
Where:
8100 Alderwood Rd
Halfmoon Bay, BC V0N 1Y1
Canada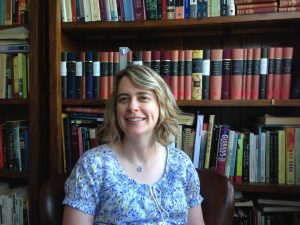 Dagger Editions, an imprint of Caitlin Press, is currently seeking non-fiction submissions by queer women (including trans women) of all ages, colours and backgrounds, and anyone who includes this identity in their personal history (i.e. FTM trans), for an anthology examining the diverse paths to planned queer parenthood. We are looking for honest, heartfelt, unabashedly queer non-fiction prose stories (approximately 2000 to 4000 words) that celebrate LGBTQ2 families and the myriad of ways we embark on our parenting journeys. Just as every queer person has their own coming-out story, every LGBTQ2 family has a unique conception or adoption story. Biological and societal barriers have forced us to be creative as we seek to bring children into our lives.
Send us your stories about choosing a donor or surrogate, the adoption home study process, deciding who's going to try to conceive, accessing sperm, adventures at the fertility clinic or adoption agency, fertility drugs, artificial insemination and reproductive technologies, DIY insemination at home, welcoming an adopted baby or older child(ren) into the home, queer pregnancy in a straight world, trans pregnancy in a binary world, open adoption and contact with birth parents, conceiving while transitioning, planned single parenthood, co-parenting arrangements, second parent adoption, foster parenting, foster to adoption, trying to conceive at the same time as your partner, sharing eggs or embryos with your partner, conceiving or adopting siblings, infertility and pregnancy loss, legal and societal obstacles to queer parenthood, and anything and everything else that explores and celebrates the origins of your planned LGBTQ2 family. We'd like to hear from early mavericks who formed families under the radar when single and lesbian insemination and adoption were illegal, as well as from later generations who've become parents during the gayby boom, and from anyone in-between.
Deadline for submissions: April 3, 2017.
Please email submissions as attachments in Microsoft Word (double spaced, 12-point font) to editor Sara Graefe, sarageez@gmail.com. All questions can be directed to Sara through her email. Questions posed below in the comment area are relatively unmonitored.
Consider subscribing to our newsletter and following us on Facebook and Twitter to stay updated on our books and further calls for submissions.
About the editor: Sara Graefe is an award-winning playwright and screenwriter. As former publications coordinator for the Society of Special Needs Adoptive Parents, she authored the bestselling special needs parenting book, Living with FASD: A Guide for Parents and edited the Adoption Piece by Piece trilogy (Groundwork Press). In 2007, she became a proud queer mom and began chronicling her experiences on her blog, Gay Girls Make Great Moms (queermommy.wordpress.com). Her creative non-fiction has appeared in various magazines and anthologies, including Literary Mama, Walk Myself Home, Boobs: Women Explore What It Means to Have Breasts, Telling Truths: Storying Motherhood, Mothers and Sons, and A Family By Any Other Name: Exploring Queer Relationships (finalist for a 2015 Lambda Literary Award). She lives in Vancouver with her wife and school-aged son and is on faculty in the Creative Writing Program at the University of British Columbia.
About the publisher: Dagger Editions, an imprint of Caitlin Press, publishes literary fiction, non-fiction and poetry by and about queer women (those who identify as queer women, including trans women, or include this in their personal history). Caitlin Press is an award-winning publisher with a mandate to publish books by women. Their books have been the recipients or finalists of many awards, including the George Ryga Award, the Saskatoon Book of the Year, Lambda Literary Award, Amazon First Novel Award, BC Book Prizes and others. They have published both emerging and established authors such as Betsy Warland, Nicola Harwood, Leah Horlick, Christine Lowther, Arleen Paré and Kate Braid.